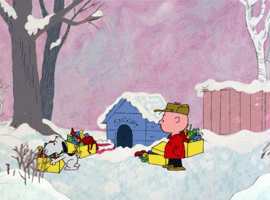 Merry Christmas!
Saturday, December 24th, 2011


It's Christmas eve and I just got home from spending the day with my family. This is my niece's first Christmas and I think she had a fun day. She certainly made our day a lot of fun. She's always smiling and laughing. We get together on Christmas eve because Christmas eve was when we always went to my grandma and grandpa's house (my mom's side of the family). Those were the happiest times for me when I was growing up. I miss them. I hope everyone has a joyful and peaceful Christmas.

I started a post right after Thanksgiving to run down some of my recent vinyl additions but never wrapped up the entry. Some Girls by the Rolling Stones has been reissued (again) and I ordered the blue vinyl version. The pink vinyl version was interesting because it looked good with the album cover and also because you don't see many pink vinyl records - but it sold out. Only 500 copies of each color (green as well as yellow pressings are also available) were pressed.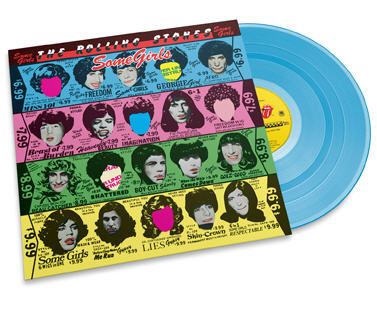 So this year, in addition to the regular Record Store Day in April, there was a Black Friday Record Store Day - you guessed it, the day after Thanksgiving. I was working that day and so I couldn't stand in line for when when the local indie record store opened its doors. I took a rare lunch break and ran over to see if anything was left. Most of the releases were already sold out but I got a few things that I wanted and then ebayed the Miles Davis vinyl. Click on the cover to the Miles Davis record below to see some cool factory/pressing photos.

In particular, I was glad to get the Sea Wolf single for the song, "Song of The Magpie" - a rare non-album track. I first heard it a couple of years ago and it is great to have it on vinyl. It's an interesting song. Augusten Burroughs asked Alex Brown Church, who essentially "is" Sea Wolf, to read his book, "A Wolf at the Table" and write a song for the audio book version. I haven't read the book, but it is described as being a memoir about Burroughs' troubled childhood and the abuse he experienced by his father. Church read the book and translated that experience into a pretty raw (lyrically) song. It is written in first person and gives the listener an interesting take from inside the head of someone with an abusive experience. I'll post the song in the player above in case anyone is interested in hearing it. Here's my Black Friday Record Store Day finds: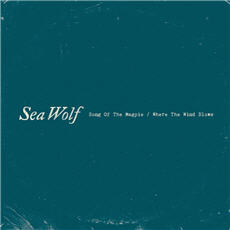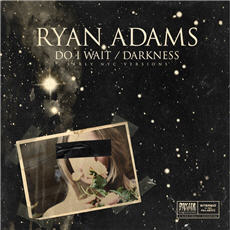 | | |
| --- | --- |
| Seawolf | Ryan Adams |
| "Song Of The Magpie" | "Do I Wait" |
| Format: 7" Vinyl 33 single | Format: 7" Vinyl 33 single |
| Label: Dangerbird | Label: Pax-Am |
| (unknown # pressed) | (3,000 pressed) |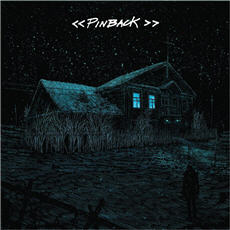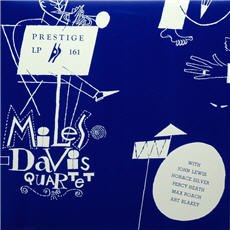 | | |
| --- | --- |
| Pinback | Miles Davis |
| "Information Retrieved - Part B" | "Miles Davis Quartet" |
| Format: 7" Vinyl 45 single | Format: 10" Blue Vinyl (more of a purplish black) |
| Label: Temporary Residence | Label: Prestige |
| (1,700 pressed) | (1,800 pressed) |
And a few very recent non-Record Store Day vinyl additions: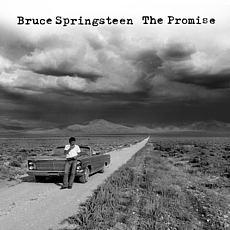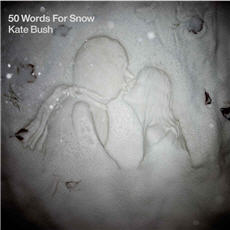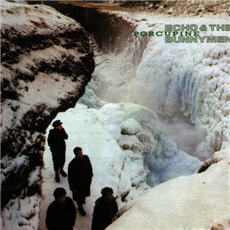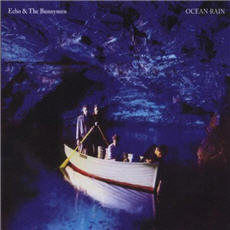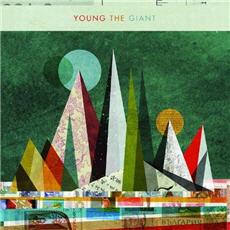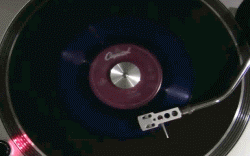 Happy Thanksgiving!
Monday, November 21st, 2011

Hello everybody. Figured I'd better check in since several folks have politely reminded me that there haven't been any updates to the website in a while. I hope things are going well for everyone.

Not too much new to report here. Things are going pretty well. My sister and brother-in-law had a little girl in July, so that's been a highlight of the year for our family. She's always smiling and laughing which makes everyone else do the same.

In October, I rented a Ford Expedition and me and two of my best buds went on a one day (and all night) road trip to Atlanta to see Duran Duran in concert. We had good seats and it was a great show. It was kind of cool that both of my friends said their kids were excited when they heard that Neon Tree's opened the show. The venue, Chastain Park Amphitheater, holds about 7,000 people and the show looked sold out. The weather was perfect.....a little on the cool side, which suits me and I prefer outdoor venues. I wanted to use my better camera but with the lense, it's too large to sneak into a concert so I borrowed my mom's compact Canon to take some photos:
















During the summer, I picked up one of the HP Touchpad tablets when HP had their $150 fire sale for the 32 gb model. I had wanted a tablet but am too cheap to pay the typical $400 - $500 price tag. The HP Touchpad runs off of the WebOS operating system. Less that a month or two later, some techies ported the Android operating system to the Touchpad. The port is called the CyanogenMod. The cool thing is that it is installed so that the Touchpad can run Android as a dual operating system, rather than simply replacing WebOS. WebOS is, in my opinion, a solid operating system and I like some of the programs available for it. Obviously, there are infinitely more apps for the Android operating system, plus most of us (unless you're part of the Apple cult) have android based phones, so it's nice being able to load apps on my Droid Bionic phone and also to the Touchpad. A coupla weekends ago I did the Android install and it was kind of a fun process. Android runs great on it. Now if I could just find a good Atari 800xl emulator for Android. The 8-bit computer years were fun.




So what else? Geez, after six months you'd think I would have more to write about, but......I'm boring. Ah.....I can post a rundown of the albums I've bought since the last post. These are vinyl albums except for the Bangles and Rachael Yamagata (their new albums are not out on vinyl....at least not yet). The She & Him Christmas album is on red vinyl and looks very festive. Check out some photos of the red vinyl and packaging posted on another blog here. Pretty cool, huh? I love vinyl records. Btw - for anyone interested in vinyl, most new vinyl records come with a card that has a code so that you can download the album in mp3 format online. That way, you have the songs for your cell phone/mp3 player and the vinyl as well.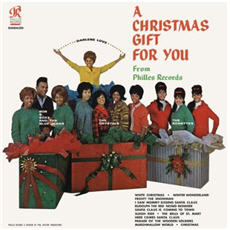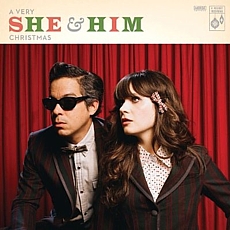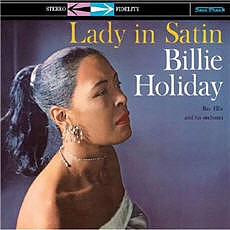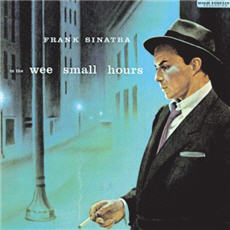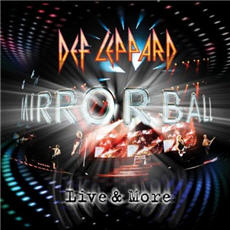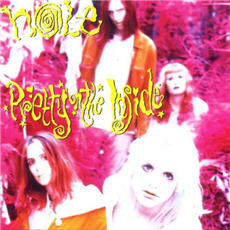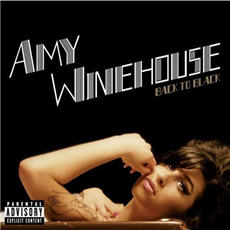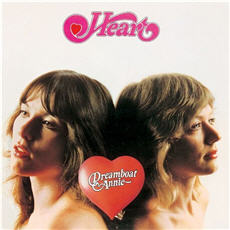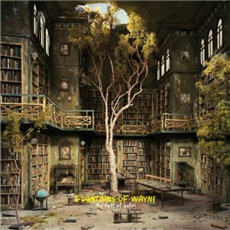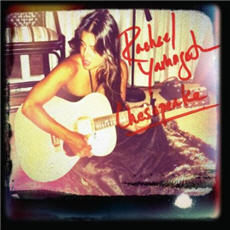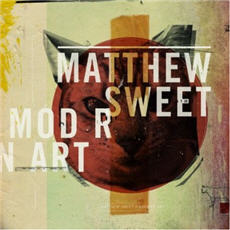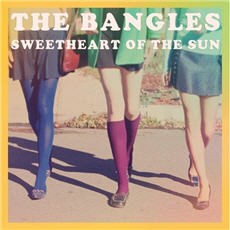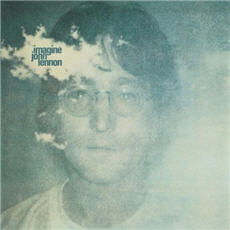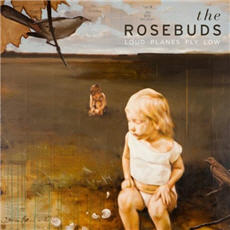 I've been on top of getting leaves up this year and got the last major round of leaves up this past weekend. Also, the Christmas tree is up and Christmas lights are on the house. Half the time the first or second week of December rolls around and I think, "I need to put Christmas stuff up.....but I'll have to take it all down in two weeks" and then decide not to put anything up. But then I miss having the Christmas stuff up, so this year I started early. Still gotta finish lights and ornaments on one of the outside trees (I strung too many lights together and blew a fuse on the lights.....oops). Well, if anyone made it this far and is still awake - hope everybody has a great Thanksgiving with lots to feel thankful for.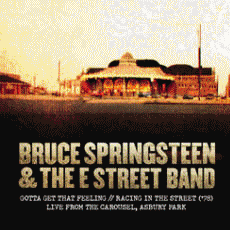 Catching up....


Sunday May 22nd, 2011



How did I miss getting at least a Christmas or New Years update posted? Things had been hectic since I last posted, but have started settling down a bit.

A quick recap since the last post: I had a nice Thanksgiving and Christmas (it snowed a bit even!) with family / friends and hope everyone else enjoyed their holidays. Spent another week in Minneapolis for work in late January and had a good visit. Ben Folds, who grew up in Winston-Salem, was playing there the day I flew out but I was kinda tired and wasn't up to to catching the show that night (was probably sold out anyway). Had dinner again at the Hard Rock Cafe and snapped some photos of the Prince memorabilia displays. February was pretty hectic and a bit of a blur.....and I can't say I remember a lot about March either except for some random flashes of wishing that Charlie Sheen would make like Jimmy Hoffa (or get struck by lightening.....I'm not hard to please).

Pics below include Christmas day photos at my parents house (where I grew up) and my drive home in the snow; some Minneapolis trip pics; the view out my window at work around Easter (when sitting in my chair, the cars on the windowsill are the right size to appear as if they are driving west on I-40); Kermit's Hot Dog House - a Winston Salem staple since the 1960s; lastly a recent photo of the John Deere 320 tractor [circa 1957] that my dad restored in the early 80s and that I did my share of driving/plowing fields/hauling stuff with when I was growing up.




































Like a good music nerd, I celebrated Record Store Day on April 16th, and was 33rd in line at the local indie record store, Earshot. On Record Store Day, record labels issue very limited edition vinyl (and a few cds) of specific albums. These special editions are only available to small/independent/local record stores rather than national/online chains. Each store generally only receives two or three copies of any given release and most of the stuff sells out the same day (much of it in the first hour a store is open). Earshot had a good system where they would let 10 people in the store at a time and you could only buy one copy of any given title - which was great because it kept folks from buying multiple copies and selling them on ebay. I was able to get several of the special editions I was looking for: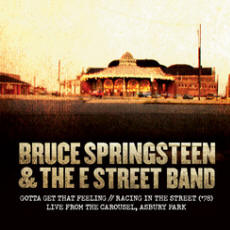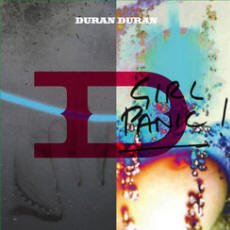 Bruce Springsteen and the E Street Band

Duran Duran

"

Gotta Get The Feeling"

"Girl Panic!"

Format: 10" Vinyl LP

Format: 7" Vinyl 45 single
Label: Columbia
Label: S-Curve
(8,000 pressed)
(2,500 pressed - my copy is #0822)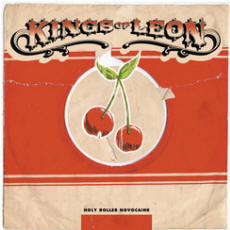 | | |
| --- | --- |
| Joan Jett and the Blackhearts | Kings of Leon |
| "I Love Rock & Roll" | "Holy Roller Novocain" |
| Format: 180 Gram Clear Vinyl LP | Format: 10" Red Vinyl LP |
| Label: Blackheart Records | Label: RCA |
| (1,000 pressed) | |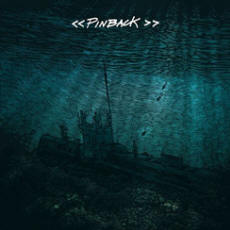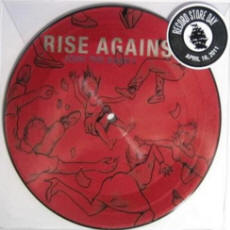 | | |
| --- | --- |
| Pinback | Rise Against |
| "Information Retrieved A" | "Join the Ranks" |
| Format: 7" Vinyl 45 single | Format: 7" Vinyl Picture Disc 45 single |
| Label: Temporary Residence | Label: Fat Wreck Chords |
| (1,500 pressed) | (800 pressed) |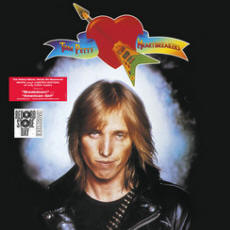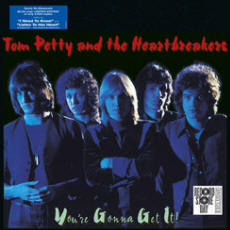 | | |
| --- | --- |
| Tom Petty and the Heartbreakers | Tom Petty and the Heartbreakers |
| "Tom Petty and the Heartbreakers" | "You're Gonna Get It!" |
| Format: White Vinyl LP | Format: Blue Vinyl LP |
| Label: Reprise | Label: Reprise |
| (2,500 pressed) | (2,500 pressed) |


Aside from the record store day releases, I've kept up the ol' vinyl record collecting with regular vinyl releases as well. Quite a few Duran Duran vinyl reissues and various other stuff. The Concert Sinatra is a pre-order that comes out at the end of May. Here's a sampling......most of these are 180 gram vinyl: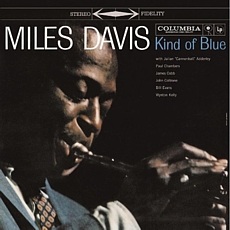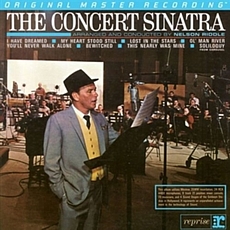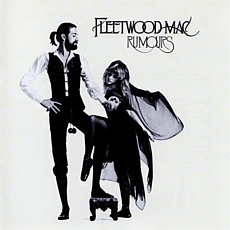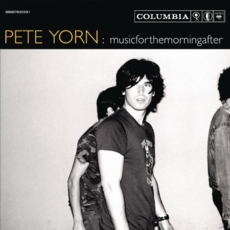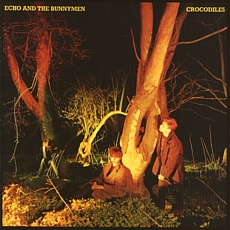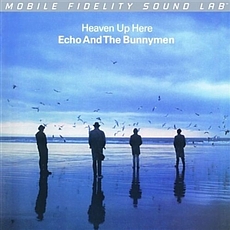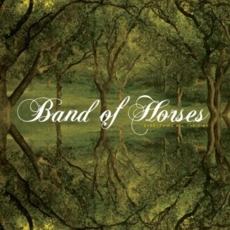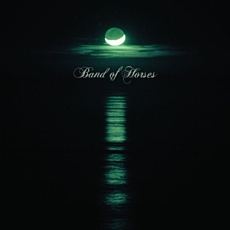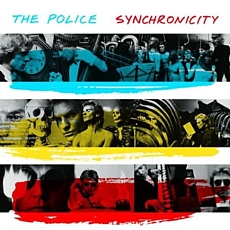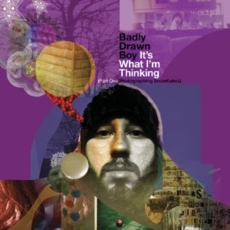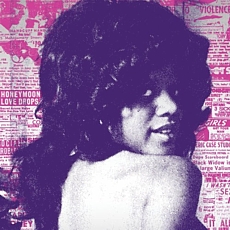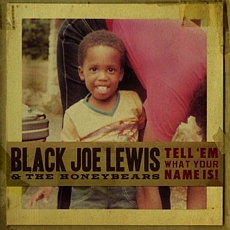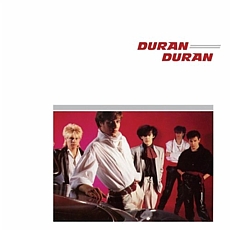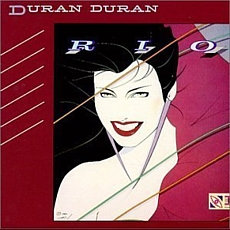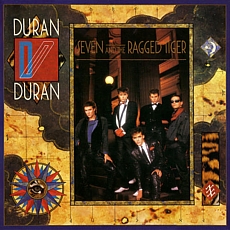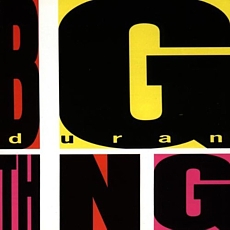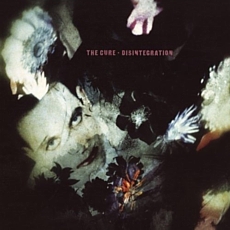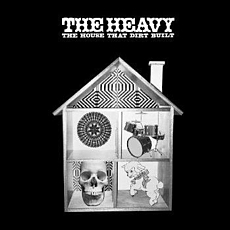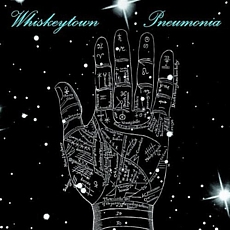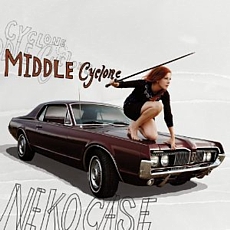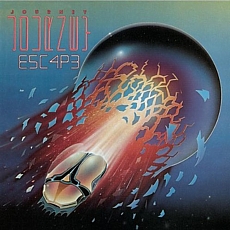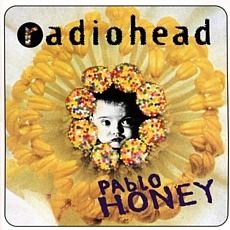 And a few cds: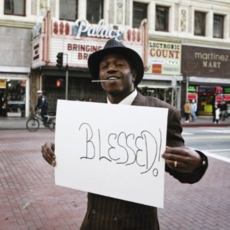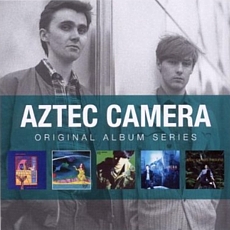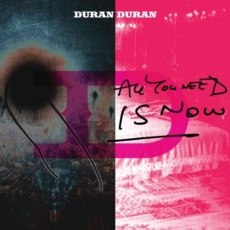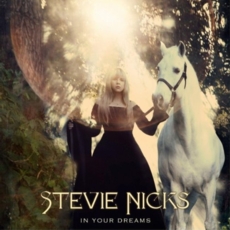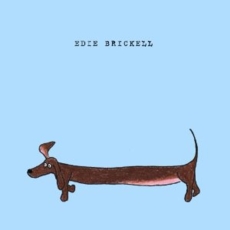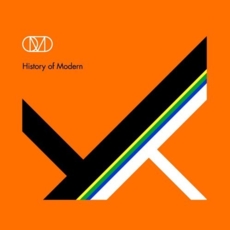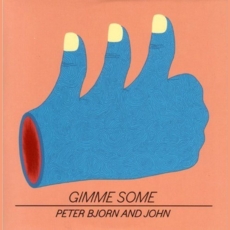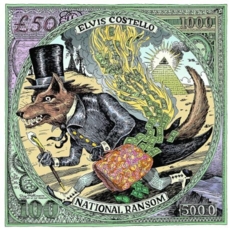 If you're inclined to do so, check out the music in the player above. I've added some new tracks and will try to get some more added soon. Obviously, I'm a big believer in paying for music and supporting artists/musicians who have spent their lives developing their craft vs. the American Idol "I want to be famous" fare which is all too celebrated in my opinion. Hopefully a few folks visiting the site will hear something they like in the player and in turn buy the music.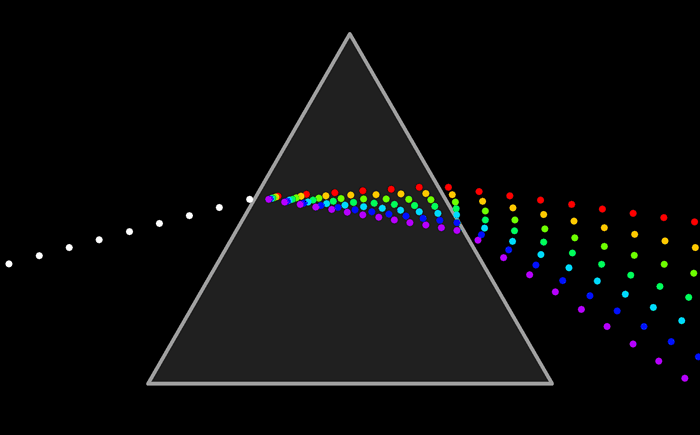 November Check In...


Tuesday, November 8th, 2010



How's everyone doing? Pretty good here, just been busy. I need to get leaves up in the yard and put Christmas lights on the house soon. Exciting stuff, huh?

I've been working on the ol' vinyl record collection a bit and adding some new titles. I got Aimee Mann's Bachelor #2 as well as Lost In Space - both 180g mobile fidelity pressings and even Thirty One Today as a vinyl single. Two albums by the Smiths: The Queen is Dead, (best song title: "Some Girls Are Bigger Than Others") and Strangeways Here We Come (best song title: "Girlfriend In A Coma"). What else? Queen's - A Night at the Opera, Infinite Arms by Band of Horses and Pink Floyd's Dark Side of the Moon.



[click on the covers for album info]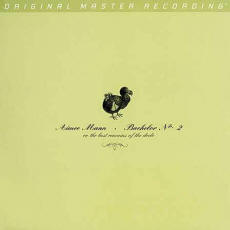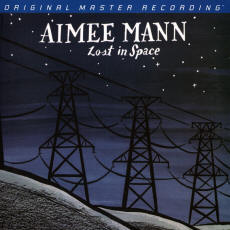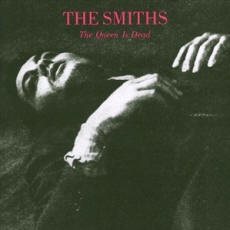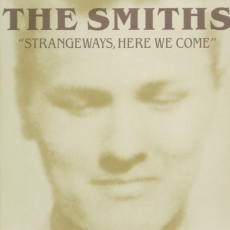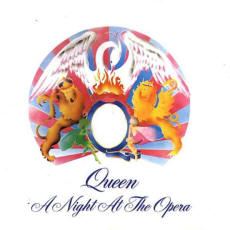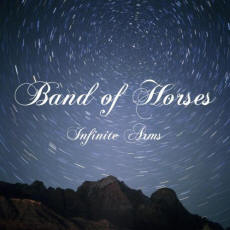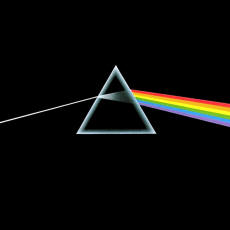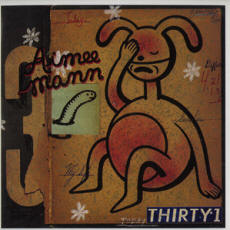 Oddly enough, I went to a record show in Greensboro this last Saturday and didn't pick up any new albums. It was a little too crowded and hard to browse. I'll probably pick up some Def Leppard and Guns N Roses vinyl soon. Elvis Costello has a new album coming out too that I may get.

Been reading a bit more lately too. I dig the Kindle and it makes reading really convenient. Contrary to some of my old fashioned leanings when it comes to media, I prefer reading on the Kindle vs. regular books. Downloaded and ready to read next (after I finish a coupla rock memoirs I'm in the middle of and keep alternating between) are George Bush's "Decision Points" and Keith Richard's "Life" (yeah, another rock memoir). Another cool thing is that books on the Kindle are a bit cheaper than their paper counterparts. Decision Points is $18.90 in hardback but was only $9.99 on the Kindle.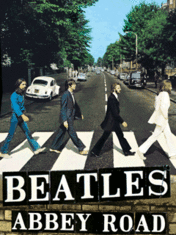 Minneapolis, Hard Rock Cafe, etc.....


Sunday, September 5th, 2010




A coupla months have past since I posted any updates. Things have been busy but all is well.

In early August I bought a Weber Genesis e320 grill. It took a few hours to put together - in ninety eight degree heat, no less. Excellent quality parts and it went together nicely. It rained pretty much every day for the first week of having it so I'm still playing catch up a bit using it. My sister and bro-in-law came over tonight and we grilled some burgers, chicken and shrimp. Everything was excellent. Sometime soon, I'm going to try making dad his favorite desert.....a pineapple upside down cake. Yep, you can make it on the grill using cast iron pans.

I just returned from a work trip to Minneapolis. Was there for six days and enjoyed it. There's a cool magnet store in Mall of America and I bought twenty two new magnets to continue wallpapering the side of of the fridge (for any of you familiar with my fridge). I'm not much of a shopper. I try to get in and out to get what I'm looking for in about ten minutes normally, but I did wander around Mall of America for an hour or two. It has some rides/coasters and stuff in it.








I wanted to get to the Minnesota State Fair, which was close by but didn't make it over there (basically I was too lazy to figure out which bus to take, though I think they were pretty clearly marked). I ate a coupla times at the Hard Rock Cafe. I had never been to one and figured the food would be mediocre at best, but it was actually very good (try their 10oz smoked bacon cheeseburger). Had a good time wandering around and checking out the memorabilia. They played a mixture of eclectic and well known tunes both times I was there, all stuff that I've got on vinyl or disc. The wait staff were all friendly and accommodating.









Downtown Minneapolis is connected with a skyway system. Ten feet of snow outside? No problem. Just go to the skyway connected to the hotel and walk anywhere downtown (including work, for me) without going outside. I stayed at the downtown - Nicollet Mall area Marriott, which is literally around the corner from the "toss her hat in the air" scene from the opening credits of the Mary Tyler Moore show. I remember mom and dad watching that when I was a kid and it was kinda cool each day walking by the TV Land statue that is now in the spot where she did the famous hat throw.




















On Thursday (the 2nd) both the Vikings and the Twins played the same night in Minneapolis for the first time ever, all within twelve blocks and there was a pretty sizable crowd of people downtown. I believe I heard there was a hundred thousand people at each venue. If I would've planned things better, I would've went to the Vikings game. Next week, Aimee Mann will be doing a three night stint at the Dakota Jazz Club, which would've been fun to check out. Lots to do in Minneapolis. It's looking like I may be back in January.

Hope everyone is doing well and that you're having a great labor day weekend.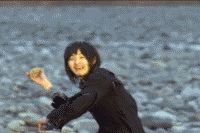 We will rock you....?


Thursday June 24th, 2010




Hmmmm.....what's new? For me, mostly just work and kicking around on some weekend road trips and that kinda thing.

Music: The Cure album, Disintegration, was re-released a few weeks ago as a 3 cd set. Disintegration is one of my favorite beginning-to-end albums. I'd even rank it up there with Pink Floyd's The Wall. It came out in Spring of `89 and is the album I remember everyone listening to that year and throughout `90. I was 19 and as with most 19 year olds, that was a pretty intense year with many highs and lows.....and lots of change. Everybody has stuff that takes them back to specific times/places/people and Disintegration does that for me. Anyway - the re-release has the full album re-mastered as well as a disc full of demos/instrumentals and a live disc. Check out the great Disintegration website by clicking on the album below.




Most of the songs on Disintegration are over 6 minutes long, with some clocking in at 8 and 9 minutes. I've added a live version of Pictures Of You in the playlist for anyone who is curious and hasn't heard the album. Other cd's bought since my last check in are the new self-titled Stone Temple Pilots set and Tom Petty and the Heartbreaker's "Mojo".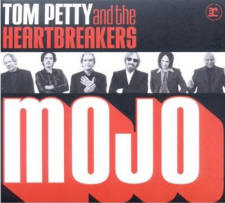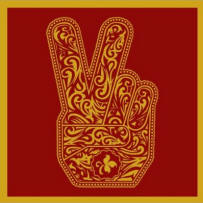 I headed over to Remember When Records in Greensboro last Saturday to get my vinyl record fix. Remember When Records is an impressive vinyl record store with thousands and thousands of records (the owner says there's over 100,000 records in the store and he also has two air conditioned warehouses from which to restock from) covering half a century of rock, jazz, blues, R&B, soundtracks and even comedy albums. Each album sleeve has a plastic cover with the grading of the record and the records are all cleaned. The conditions of records are always correctly labeled. I usually buy records in M- condition and they sound awesome. So, this week I bought Simon & Garfunkel's "Book Ends", Ella Fitzgerald's "Ella Fitzgerald Sings the Rodgers And Hart Songbook" (double LP) and the Carpenter's "Greatest Hits".





I'm sorry to say that it's taken me this long to get to Simon & Garfunkel's stuff. Of course I've long known "Mrs. Robinson", "Bridge Over Troubled Waters" and "Hazy Shade of Winter" but not really their albums, so "Book Ends" was a treat as was the Ella Fitzgerald double album set. I grew up listening to the Carpenters and have the Greatest Hits on cd, but the vinyl sounds so much better.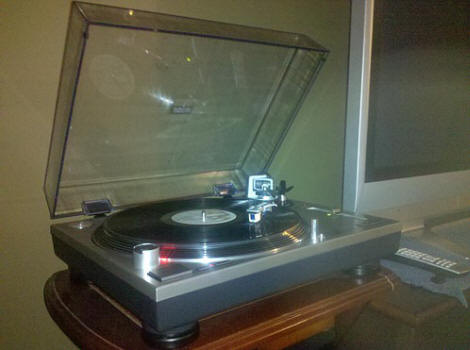 Speaking of the Carpenters, coincidently, earlier this week I stumbled upon some reviews praising a new biography about Karen Carpenter. I picked it up yesterday and got through the introduction, preface and the first coupla chapters and it is already a great read.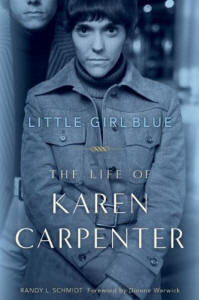 And to two old friends who share the same birthday.....Happy Birthday Rosie and James.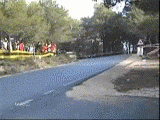 Rockin' Out
Wednesday May 19th, 2010


How's everyone doing? I drove down to the coast and spent a few days last week kicking around and relaxing. Had a good time. Saw Iron Man 2 at the theater in Shallotte and thought it fit the "fun summer movie" bill nicely. The superhero movie I've been really psyched for is Thor and as everybody probably already knows, there's a fun little teaser after the Iron Man credits. My favorite comic as a kid was easily the Avengers (superhero team with a revolving roster, usually including Iron Man, Captain America, Thor, the Vision, Scarlet Witch, Black Widow, and dozens of other characters). I read it religiously from the time I was 7 until I was 14 or so, even going back and reading most of the issues from the 60's (before I was born!). The writing (for the comic) started going down hill by the mid 80's and I stopped following it. Marvel is working up to an Avengers movie that will be released in 2012 with Iron Man, Hulk, Captain America, and Thor. It will be interesting to see if they can capture the greatness of those old comics. The casting for Captain America was disappointing, IMO, and getting Captain America right is important to pulling off the Avengers. It's disappointing given how perfect the casting of Robert Downey has been for Tony Stark/Iron Man. My guess is that if Marvel is going to screw one of these movies up, it's gonna be Captain America. I've read bits where they're going to try to get away from the classic red white and blue costume and make some other changes. Captain America's shield shows up in a scene in Iron Man 2, btw. Such a serious topic....lol.

Roll call for new music (and old): Hole - "Nobody's Daughter"; Mazzy Star - "So That Tonight I Might See"; She & Him - "Volume Two"; Arcadia - "So Red the Rose" (2 CD / 1 DVD remastered reissue). By the end of the week, I will have picked up the reissue of the Rolling Stones classic "Exile On Main Street".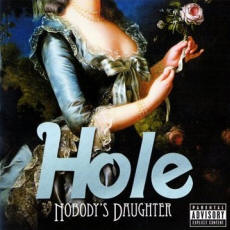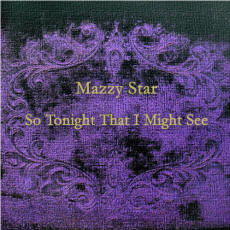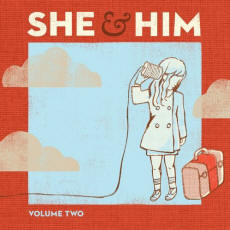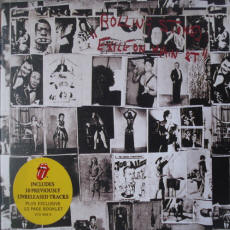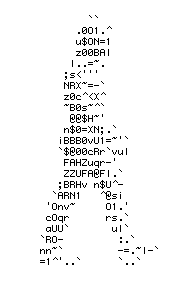 The Audit


Sunday, April 25th, 2010 - late and rainy




What to write about? Hmmm. The spring weather has been nice. Resorting to talking about the weather. Not a good sign. Its been that kind of month though - a bit mundane but not in a bad way. New spark plug and air filter for the mower (per my dad's good advice); lunch a few weeks ago at my parents with my sis and bro-in-law that broke out into a fun family Nerf gun war in the yard (and lots of darts in the grass) - learning that my sis is dangerous with a Nerf gun - awesome! Last week, mom taking us all out to the Japanese steakhouse for my bro-in-law's b-day. Cinnamon crumb cake.....reruns of the Bob Newhart Show. Yep.....pretty mundane; a good time to count blessings.

Coincidently, I'm listening to Harper Simon's new album (well, it came out in late 2009). I'm including "The Audit" in the player above - check it out. What a great song. That's Sean Lennon on drums and I am impressed.....the drum parts are just right throughout. John would be proud. And any song with great mellotron parts - I'm hooked. I dig everything about this song.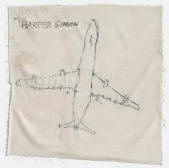 The Audit
(Harper Simon / Aaron Espinoza)
dear one
what have you done?
those waxen wings melt in the sun
where have you gone?
what are you running from?
you gave it away
you slept through the day

sometimes we all break down
when there's no friends around
you see yourself
in photographs from winters past
remembering the days
in your hometown

dreams, impossible dreams
those moving pictures
from scripts that are scriptures
to those who believe
in those magazines
you'd think they would know
you reap what you sow

sometimes we all break down
when there's no friends around
you see yourself
in photographs from winters past
remembering the days
in your hometown

some days we all are blessed
we sing the world to rest
until the moon shines through
the broken window pane
and calls you back again
Here's Peter Gerstenzang's review from American Songwriter: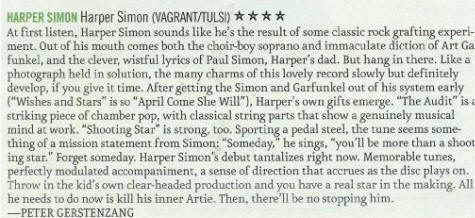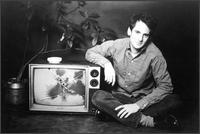 Alex Chilton


Wednesday, March 17, 2010



I just saw that Alex Chilton of the classic power-pop band Big Star passed away unexpectedly. Alex and Big Star have had a huge influence on the musical landscape, but unfortunately are mostly unknown to the mainstream. My first memory of hearing a Big Star song was the Bangles cover of "September Gurls", though I suspect I probably heard the original as a child. I'm adding both the Big Star original as well as the Bangles cover in the player above for your listening pleasure. Great stuff. Thanks for the music Alex.




Make Way For Tomorrow


Tuesday, March 16, 2010



So has everybody been able to catch Temple Grandin on HBO by now? I've got another movie that I want to recommend. A lot of folks hate old black and white movies, so this recommendation may not appeal to some (hell, when do my recommendations appeal to the masses anyway, right?). It's a movie made in 1937 that is probably even more relevant today than it was when it was made. Even at the time it was made, it was overlooked. The director won an Oscar for another movie he had directed that same year, and when accepting the Oscar he said, "thanks, but you gave it to me for the wrong picture". This little known gem remained his favorite of his films throughout his life. The movie is called, "Make Way For Tomorrow".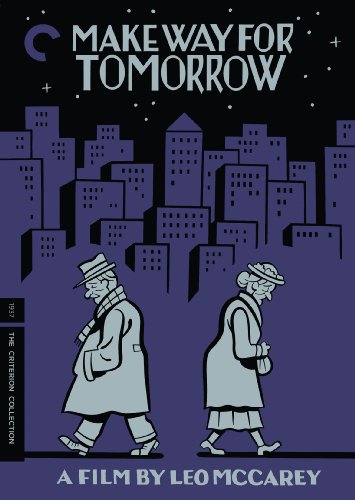 The setup is that an elderly couple inform their grown children that their home is being foreclosed on (depression era). The grown children are self absorbed with lousy spouses. Two of the grown children reluctantly agree to take in their now homeless parents - but only one parent a piece, thus separating the couple. The parent's hope is that within a few months, something can be arranged to bring them back together. But the kids selfishness prevails, eventually leading to plans to send the father off to one of the siblings who lives across the country in California. The parents, already separated without seeing each other for months, are allowed to see each other one last time for an evening out together with just each other. After which, he will catch the train to California and they will never see each other again.

If all of this sounds sad......well, of course it is, but there's something uplifting about the movie as well. The themes expressed are genuine. The movie is very sophisticated in that it is completely down to earth without any "high brow" moments - yet what it conveys is nuanced and intelligent. I was also impressed with how timely a 1937 movie could still be. Really enjoyed it, and it's one of those movies that I know I'll watch from time to time, again and again. If you like movies with substance without sappiness or intellectual posturing - and if you don't mind that it was made in 1937, this is a movie you owe it to yourself to see.

And how about that cover? After I bought the movie, I brought it home and was looking at the cover thinking "great illustration". It hit me then that the cartoon style looked extremely familiar. I immediately thought, "Seth". He's the guy who did the cover and cartoons for Aimee Mann's "Lost In Space" album. If you know anything about her albums, besides the great music, she also always has excellent packaging. Her last several albums have all been nominated for Grammy's for best packaging, and one of the albums won. Really good stuff.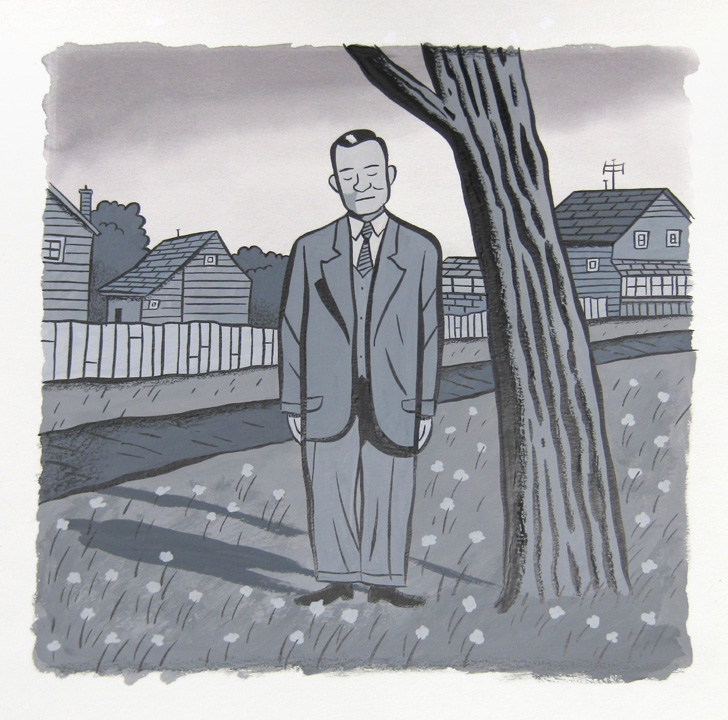 [From "Lost In Space" - click image above to see more of Seth's work]




Lets see.....anything else? Still been listening to a lot of music. I'd like to get some stuff by Ozzy Osborne and/or Black Sabbath to add to the ol' music library, but haven't picked anything out yet. I need to update the page here with something new too.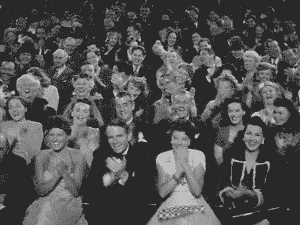 Temple Grandin


Sunday, February 14th, 2010



Figured I would take a break from playing Bioshock 2 (great game, btw) to suggest that if you haven't seen the new HBO movie, "Temple Grandin" - you really should. I read some reviews several weeks ago and knew it was a must see movie. Last Saturday evening, I was flipping channels and just happened to hit HBO just as the movie was starting. Claire Danes is one of those actors that I can watch in pretty much anything. "My So-Called Life was one of my favorite tv shows and the movies I've seen her in....."Evening", "Shop Girl", etc. - she's always great. Danes outdid herself in Temple Grandin. More importantly, her performance does justice to the real-life Temple Grandin and her remarkable story. Talk about an inspiring, amazing lady. If you don't get HBO, go see it at a friend's house (any friends of mine reading this who don't have HBO [or even if you do] - you're invited - just ask).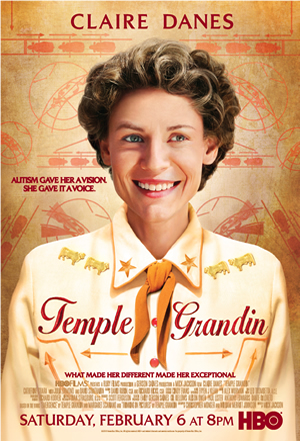 I'm more than a little ashamed, but I broke down a few weeks ago and bought a nice Panasonic plasma 42" widescreen television for the bedroom.....been tempted for a while and had successfully resisted for several years. Found what I wanted at a great price and figured I'd scratch that itch. So that's half the shame. The other half is that I also bought a second Playstation 3 so that I can watch movies and play video games late at night without having to get up and go in the living room. I'm bad about going to sleep but then waking up and not being able to go back to sleep. You can stream as many movies as you want from Netflix for under $10 a month and it works great. I use a program called PlayOn that lets me bypass putting a Netflix streaming disc in the PS3.

PlayOn works with Netflix, Hulu, Amazon Video On Demand and other streaming services. The program is $40, but well worth it. It's been fun streaming old tv shows like Emergency and The Bionic Woman (on Hulu) that haven't been on tv in years. Hulu alone, which is free, has thousands and thousands of tv shows & movies and streams in tv quality. It probably sounds like I'm always buying something per my posts about movies, music, games, etc. but I mostly save. I do buy a video game or two every few months and a few movies and cds, but I keep expenses pretty low and have no credit card debt (can you tell I'm trying to make myself feel better about the tv/ps3?).

If you've got a PS3, Wii, or X-box and like the idea of streaming movies and tv shows, check out PlayOn and Netflix. PlayOn has a free 14-day trial. Currently, most Netflix streaming movies are tv quality, and very good, but by the end of the year they're going to be streaming much more in high definition.

Music.......lets see.......I think I've bought three albums since the last post. Sade's "Soldier of Love"; The Cure's "4:13 Dream"; and Pink Floyd's "Echos".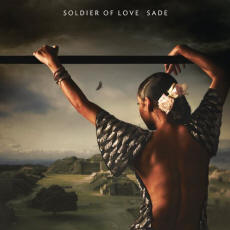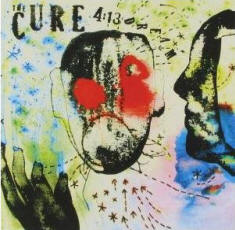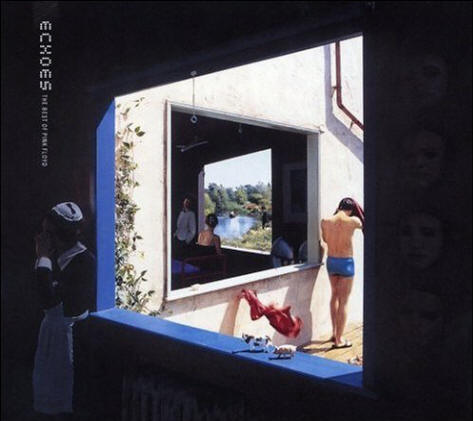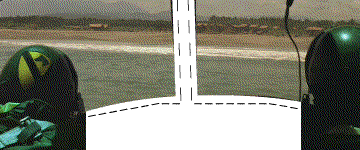 Movies, music, the usual....


Monday, January 18th, 2010



How's everyone's 2010 shaping up so far? Same old, same old here but no complaints really. I've kinda enjoyed the cold weather we had for a few weeks with temps in the mid/low teens. Wore a coat for the first time in a few years.....I can handle 30s and 40s without a coat, but not 10s and 20s.

Last weekend I got around to watching a feature-film documentary on the post punk band, Joy Division. Back in the 80s, if you were into alternative rock, certain bands were considered essential listening. Joy Division was one of those bands but I never could get into them. Ian Curtis was the lead singer of Joy Division and it's really his (and the band's) story that makes their music memorable. In a nutshell, as Joy Division were cultivating a following in their native UK, Curtis was diagnosed with epilepsy. There weren't effective treatments for epilepsy at this time. Curtis had married at just 18, had a child, and later fell in love with another woman while still begging his wife not to divorce him. Days before Joy Division were about to embark on their first tour of the U.S., Ian Curtis killed himself in 1980 at the age of 23. After his death, the remaining band members changed the band's name to New Order and were one of the more well known alternative bands of the 80s. I never liked New Order's music (dumb synth music with bad vocals - though I'm sure many folks would disagree), but have grown to appreciate Joy Division's output (in small doses).

The Joy Division documentary was interesting enough. The surviving band members that went on to become New Order......whew. They come across as idiots but at the same time, I appreciated the honesty of the documentary. Given Curtis's problems combined with his lyrics, it's hard to imagine that no one had a clue that he was so troubled. Usually the first suicide attempt is enough of a hint. Then again, there's a perception that most bands are close knit which isn't generally the reality. My guess is that the band members weren't particularly close and were each doing their own thing (given their history, that would appear to be a reasonable conclusion).

So this weekend, I watched a movie called "Control" that was released around the same time as the documentary. "Control" was directed by Anton Corbijn, who is a famous rock photographer and video director most famous for his work with U2 and Depeche Mode but who has photographed and created album/single covers for many well known (and not so well known) musicians over the years. He did the cover/photos for Aimee Mann's first solo album, "Whatever" and also directed an interesting video for her song, "Say Anything". He's known for black and white photos and has a certain visual style that, once you see it, is recognizable. Corbijn was so influenced by Joy Division's music that he left Holland back in the late 70s and within two weeks of arriving in the UK, met Joy Division backstage. They later asked him to come hang out for a day and take photographs, though they did not want to pose for any. One of the photos is one of the more iconic photos associated with the band. Anyway.....fast forward years later and Corbijn wanted to direct a movie about Ian Curtis, based on the biography, "Touching From A Distance" by Curtis's wife, Deborah Curtis. He took out a second mortgage on his house to help finance the movie.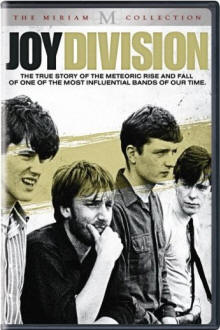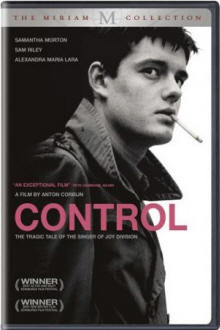 Really well done movie and I was particularly impressed that the the actors playing the band really learned to play and perform the songs in the movie. It was something the actors did on their own and they sounded just like Joy Division. Sam Riley who plays Ian Curtis is especially good in the movie. Whoever cast the actors did a great job. Another cool aspect of the movie is that it was filmed at many of the real locations where the events had taken place, including Curtis's home. The movie made me wonder if the legacy Curtis left behind wasn't self orchestrated. I have read that his wife believes as much though the movie itself doesn't really point to that (though, again, it's based on her book) - but that was the question I came away from it with. Anyway....sorry for rambling. The documentary "Joy Division" and the movie "Control" were both pretty interesting, especially side by side over the course of two weekends. It helps to know the band's history when watching Control.

What else? I picked up Pete Yorn's latest album, "Back and Forth". I'm still taking it in but particularly like a song called "Social Development Dance". Great lyrics that take a couple of unexpected turns. The song should be on the playlist in the player at the top of the page if you're interested in hearing it.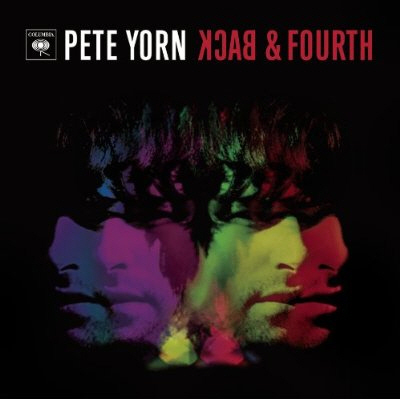 How about Sony's announcement to reboot the Spiderman movies? I think Sony are gonna have a big flop on its hands with that decision. The Sam Raimi Spidey movies were awesome and dumbing things down for a tween audience isn't exactly a formula for success. According to Sony, the reboot will focus on a high school Peter Parker, struggling with "contemporary" problems and will be more brooding. Nah, I'm not making this stuff up...lol.





Merry Christmas...


Thursday, December 24th, 2009



Wanted to wish everyone - friends and strangers alike, a very Merry Christmas. As great as Christmas is, it can be a tough time of year for a lot of folks too. Don't we all get a little reflective and miss the people and places from the past?

I sincerely hope you have a safe, happy and peaceful holiday - Jerry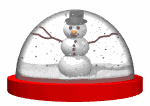 Is Anybody There...


Sunday, December 20th, 2009



It snowed Friday into Saturday and I think we got about 6 to 8 inches here in Winston. I was kinda hoping it would keep snowing all day Saturday, but it tapered off in the Saturday morning am hours. Still - it was enough to cover the ground and roads pretty good and create the winter vibe. We had some awesome howling winds that at times made it sound like there should be a blizzard outside.

I had taken last week off from work and decided to put some lights on the house and also on a tree outside, along with some big ornaments. What I thought would take an afternoon actually took a coupla days mainly because I've never done this kinda stuff before and misjudged how many lights, ornaments, etc. I would need and had to run back and forth to Lowes and Walmart a few times. Had a good time though and managed not to fall off any ladders, despite some very muddy (and dodgy) ground outside. I must've done a good job with the ornaments on the tree because none blew off with the crazy winds we had Friday and Saturday. My neighbors have all been nice and stopped by to say they like the lights and ornaments. Honestly - the lights on the house are pretty amateurish (they're the white lights that kinda hang down to create an icicle effect), but next year I'll get some different lights. My neighbors across the street said their little boy, who is about two years old, loves the lights and the tree so that made it all worth it.

Also last week, I ordered a movie I had read about called "Is Anybody There?". It stars Michael Caine and is an indie movie about growing old, fading away, and death. In other words, my kind of movie <grin>. I watched it Saturday night and it was great. It's set in the early/mid-80s in a seaside England town. A kid named Edward (who I guess would have been almost the same age as I was at that time in the 80s...maybe a few years younger) lives in a make shift nursing home that his parents operate. Edward hates living in this situation but is also fascinated by death and wants to know what happens when people die. He secretly records the inhabitants of the nursing home by putting his tape recorder under their beds and later studies the tapes - which usually just consist of their strained breathing. Also, whenever anyone dies, Edward sneaks his tape recorder in, hoping to get some sign from beyond of what happened to them after they died.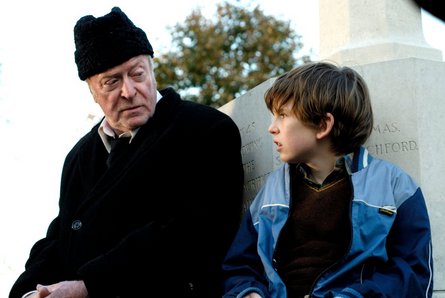 Enter Michael Caine's character, Clarence - an elderly man whose best days are behind him. Clarence is a retired magician who, at this stage in life, is left with mostly regrets. He and Edward eventually become friends. That's about as much as I can break it down - but I really enjoyed the movie, so much that I'll probably watch it again this week. It had a lot of subtle touches that I think a repeat viewing is probably necessary. I had read some reviews that said it was a bit predictable, something I hate in a lot of movies, but I didn't think it was at all. In fact, it seemed very realistic. My only complaint was that I would have liked to have seen the great Rosemary Harris (a Winston-Salem resident herself) a little more in the movie. Anyway - if you get a chance, check it out.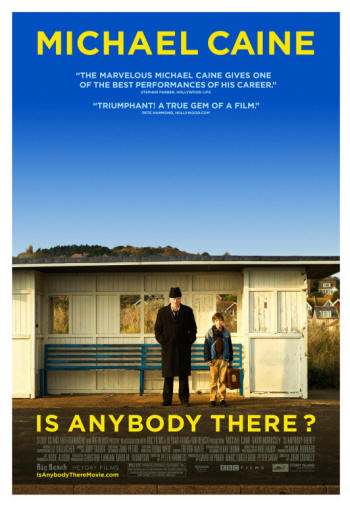 Photos Finally...


Monday, December 14th, 2009



I revamped the site, what? A year and a half ago? Since that time I've been promising to get content added back. It's been a little slow going as I've tried to create "standards based" pages - which basically just means creating the pages in a way that is compatible across different browser/computer platforms, and taking into account different screen sizes, and that sort of thing.

I have been wanting to get photos back up on the site but its taken me this long to settle on how to include them. Some folks use small monitors (and low resolution settings - which just blows everything up large on these small screens), and lots of folks (seems like this is generally a female thing) take up one fourth of their screen with "favorites" lists. making it hard for me to find a photo page solution that looks decent across platforms.

I've settled on a format that I think works pretty well though and it is up and live on the Photos page. I've only included a couple of dozen photos but will be adding a lot more very soon. It probably seems like the site goes months between updates, but I'm always messing with it behind the scenes and testing new things out (and teaching myself webpage coding as well).




You Can Turn Right On Red...


Wednesday, October 14th, 2009



Another summer gone by. Seems like it was just yesterday that I was talking about Holden Beach and road trips. What's new to talk about? Not a lot. I've gotten in decent shape this year (still more work to do....but I'm pleased with progress made). Haven't seen any new movies to speak of. I haven't even been as addicted to Grand Theft Auto IV lately. Now that I think about it......what have I been up to?

New music......well, maybe not entirely new. I bought the new Kiss album, Sonic Boom. It's a great deal at Wal-Mart: new cd, a greatest hits cd, and a live dvd, all for $12.00. The new album is pretty good. The lyrics are the typical Kiss clichéd sort of fare, but the music is pretty awesome. I also bought a few of their older albums from the 70s (Love Gun, Destroyer, and Dressed To Kill). I remember riding the bus to school circa `78 and trading Kiss cards (alongside Star Wars and Superman) with schoolmates, and I had some Kiss stuff on 8-track back then as well. If you're ever at Myrtle Beach, be sure to check out the Kiss coffee shop. I wish I had taken pictures a coupla years ago when I was there - really cool place and I enjoyed checking out the Kiss memorabilia. Gene Simmons is my kind of capitalist.....he's done a tremendous job merchandising Kiss and is just an all around cool dude.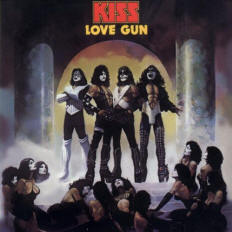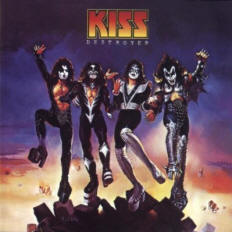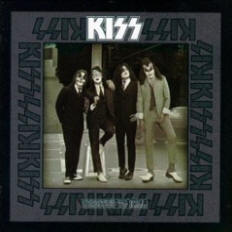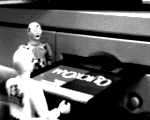 Goodbye Solo...


Sunday, July 5th, 2009



I took Friday off and went to see a mid day showing of a new movie called Goodbye Solo. A friend of mine who knows my tastes in movies really well told me about it when it was playing at the RiverRun Film Festival. The movie was filmed here in Winston-Salem and any locals will be able to easily identify most of the filming locations. The movie has been getting a lot of critical praise. Check out the reviews on Rotten Tomatoes.

Goodbye Solo was directed and co-written by Ramin Bahrani. It stars newcomer Souleymane Sy Savane as Solo and Red West as William. Solo is a good natured cab driver who is trying to better himself and take care of his family. William is an older man that we really don't get to know all that much about, except that he has requested that Solo take him on a one way trip to Blowing Rock, NC . Solo fears that William is going to Blowing Rock to commit suicide and tries hard to forge connection with William in hopes that he can prevent William from going through with the suicide. That's the basic outline of the movie but the movie is full of subtleties.

As I'm sure I've said here many times before, I really like well made non-Hollywood cookie cutter movies. When the movie was over and I was walking down the hall and through the lobby of the theater, there was a couple walking in front of me that had been in the same showing. The hu

sband

was fussing at his wife for liking the movie, scolding her "Why would they want to show Winston as a grim and dark town? Who wants to see a movie where a guy is going to go kill himself?". His complaints continued. He wanted to be spoon fed a nice happy story with pleasant scenery. Goodbye Solo really bothered him.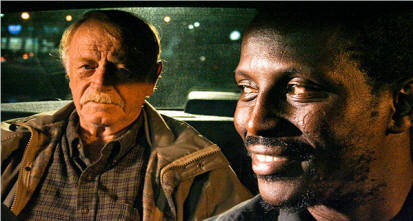 For me, the movie was both uplifting and obviously sad. Souleymane Sy Savane is quite excellent as Solo. Solo has a really caring, optimistic spirit that is moving in itself. He's the exact opposite of the guy fussing at his wife for liking this movie. He cares about a total stranger and accepts him unconditionally while William does nothing but try to push him away. Anyway - without rambling on - I thought it was a great movie. The movie leaves you wanting to know more about William, and some folks will probably find this frustrating - but I think not knowing much about William helps make the movie work. The movie isn't trying to manipulate you one way or the other about William - he is what he is, but you never really know what made him that way. Like Solo, you just get a glimpse here and there of who William is, and you want to know more.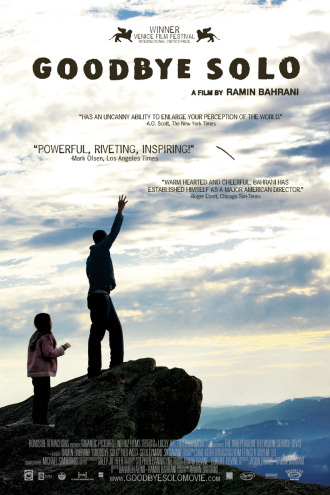 Click on the movie poster above to go to the official website. There you can watch the trailer and also a great Charlie Rose interview with the director and actors.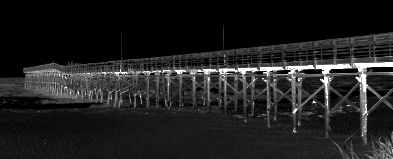 (Holden Beach pier)


Movies, music and road trips.....

Sunday, May l7th, 2009


Just returned from five or so days at Holden Beach. Weather was pretty good but it got a little toasty towards the end of the week. Tuesday morning a little after 6 a.m., there were sirens and emergency vehicles heading for the pier. At Holden Beach, there is never a single emergency vehicle - they send everything they have available for just about any situation. One of the turtle patrol guys found a man face down in the sand next to the pier. It turned out that the man had killed himself (gunshot to the head), I guess sometime in the night. He was 43 and from Ohio. Can't help but wonder what his story is. He'll probably always haunt the pier there, if only in my mind.





Did a little bike riding and went on some road trips (car). I'm fond of the small coastal towns and even the rural areas a little further offshore. Just great areas to go driving for hours with some good music playing. For whatever reason....and most certainly heightened by the Monday night/Tuesday morning suicide, this time around I was in the mood for some of R.E.M.'s more introspective stuff....particularly their "Automatic For The People" era stuff. That's probably my favorite album by them. Lyrically, the album addresses memory, mortality, and the world changing - essentially, taking everything away from you and, conversely, you away from everything. "Nightswimming" (click title to play):
nightswimming deserves a quiet night.
the photograph on the dashboard, taken years ago,
turned around backwards so the windshield shows.
every streetlight reveals the picture in reverse.
still, it's so much clearer.
i forgot my shirt at the water's edge.
the moon is low tonight.

nightswimming deserves a quiet night.
i'm not sure all these people understand.
It's not like years ago,
the fear of getting caught,
of recklessness and water.
they cannot see me naked.
these things, they go away,
replaced by every day.

nightswimming, remembering that night.
september's coming soon.
i'm pining for the moon.
and what if there were two
side by side in orbit
around the fairest sun?
that bright, tight forever drum
could not describe nightswimming.

you, i thought i knew you.
you, i cannot judge.
you, i thought you knew me,
this one laughing quietly underneath my breath.
nightswimming.

the photograph reflects,
every streetlight a reminder.
nightswimming deserves a quiet night,
deserves a quiet night.
The music helped even out my mood (or maybe just gave voice to it) and I enjoyed putting some miles on the car. The downside was that the price of gas went up each of the six or so times I stopped to refill the tank. Was still worth it.

I picked up some new music too. Got the new Green Day disc, and a recent Bob Mould (formerly from Husker Du) solo cd. Also bought Springsteen's "Magic" on 180 gram vinyl, and the Beatles "Abbey Road" on standard vinyl. The iconic cover to Abbey Road was photographed on August 8th, 1969 - two days before I was born.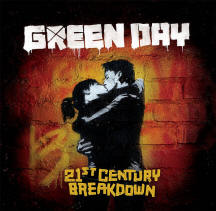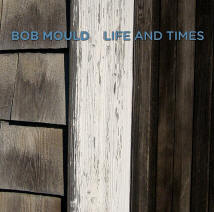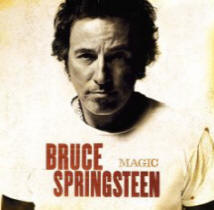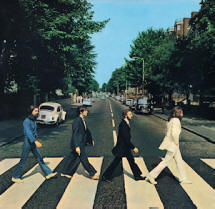 That reminds me that I never posted anything about buying a new direct drive turntable a month or two back. Well - I did, and it's freggin' awesome. Check it out: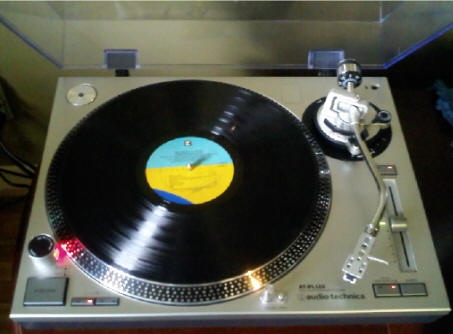 While at the coast, I saw three movies. I dig the theater at the little town of Shallotte. Very comfy seats that don't make your rear sore. So first, I saw State of Play - a very solid suspense thriller. Another night I saw Wolverine. Keep in mind that I, like most X-men fans, hated X-men 3 to the point of almost not wanting to see Wolverine. That, plus the reviews have been mostly bad. To my surprise I enjoyed the movie very much. It has a Dirty Harry quality about it which is always a good thing. For my money, Wolverine is the 2nd best "X-men" movie, only behind X2, and much better than the 1st X-men and far better than the third.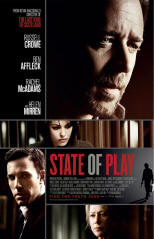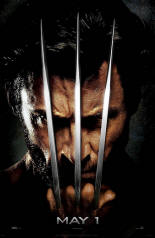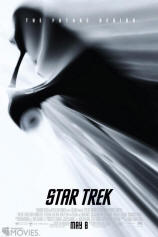 And one more - I went to see Star Trek, which has been getting tons of excellent reviews - and rightly so. I was never a serious follower of the original Star Trek series.....just a casual viewer. I was always more into the ethical and moral stories from the Next Generation, and later series. Having said that - the new Star Trek movie blew me away. The casting couldn't be more perfect and the movie is an impressive balance of good storytelling along with non-stop action (and a healthy sense of humor!). It's the essential summer movie. I had high expectations just based on the reviews and it exceeded them.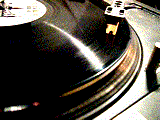 April...

Thursday, April 2, 2009


I've gotten some comments about not having updated the site in a while, so thought I'd provide some evidence that all is well.

Music: Have bought so many cds recently that I'm a bit backlogged listening to them all. I've been getting some great recommendations from a friend of mine who listens to a lot of stuff I've heard of but not explored on my own. So....three Pinbacks (or Pinheads, as I like to call them) cds. The track currently playing is called "Good To Sea" (that's not a typo, btw). Also bought three Neko Case cds, a coupla early Van Halen cds, a Steely Dan, and who knows what else before those.

Video games: I'm still hooked on the online Grand Theft Auto.

Movies: Enjoyed the Village Barbershop as well as the Secret Life of Bees. Have watched a few influential indie movies, including Faces, recently. I'm always looking for movies that are original/non-cookie cutter, unconventional but not simply for the sake of being 'different'. Either that or a good politically incorrect slasher film (think Evil Dead, American Psycho, the Machinist, etc.).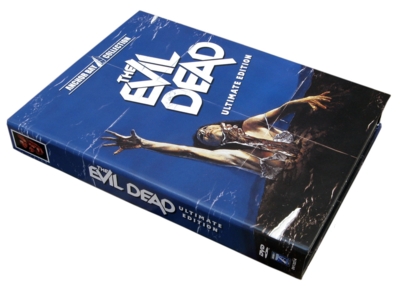 Long time...


Thursday, January 28th, 2009





It has been a while since I updated the webpage. Had intended to add a few things for Christmas (some music and wallpapers) but didn't get those things done. Maybe this year.

Lately, I've been a bit hooked playing the online multiplayer mode of Grand Theft Auto IV on my Playstation 3. There's just something cool about running around a large virtual city and shooting at, killing, running over, and even teaming up with other "real" people who are also connected online.

Sometime the week before or after Christmas, I watched a fantastic Australian mini series called Rain Shadow - and I highly recommend it. It was filmed entirely on location in a real rain shadow in Australia. The scenery, tho filmed in a environmentally "harsh" environment, is really beautiful. The six part series centers around a province (or as they call it, "the district") suffering from extreme drought, diseased sheep, and other hardships. A young veterinarian comes into town to work for a tough, but emotionally scarred 40-something veterinarian with a mysterious past. The conditions of the distract act almost as a metaphor for the hardships experienced by a few of the key characters. I can't recommend it enough.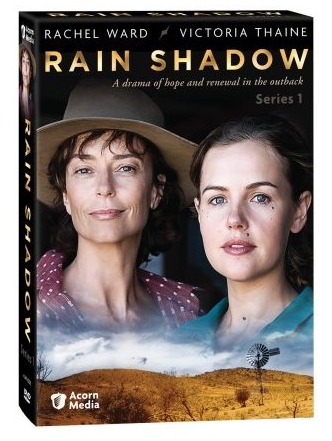 Checking In...


Sunday, November 16th, 2008



Hi folks. I've been pretty slack as far as updating the site lately, huh? I'll try to do a little better. A month or so back I blogged a bit about how I find political yard signs annoying (regardless of ones political views) and fundamentally immature....but I decided blogging about it wasn't much better - so I never published that entry.

Lets see.....well, since I mostly blog about music.....what have I bought lately? I picked up Springsteen's "The River" double album. Also bought Lindsey Buckingham's "Gift of Screws" and Vince Guaraldi's "A Charlie Brown Christmas". I haven't posted anything since the end of September and so I'm sure I'm forgetting some other cds I've picked up since then. Buckingham's album is really good and takes some time to get to know. He's got to be one of the best guitarists around and still very original after all of these years. Good stuff.

Oh yeah.....I love the "Classic Albums" dvd series where they pick a classic rock album and interview the band/artist, producer(s), etc. They typically take the master tapes and break the mixes down, etc. Pink Floyd, Fleetwood Mac, and countless other great bands have had their albums dissected and I've always enjoyed watching these. Anyway, Duran Duran's "Rio" album got the Classsic Albums treatment this month and I enjoyed hearing them talk about the album. I remember buying the Rio album on vinyl at the old Kmart store here in town and reading the liner notes from beginning to end while listening to each side. I was.....12? And it was 1982/83? The Rio album sounded like nothing else I had ever heard. Unfortunately for Duran, they became more known for their videos and screaming female fans - that's partly their fault, but early in their career before they became well known, they made two really impressive rock albums. http://www.youtube.com/watch?v=pfugNuYC7_Y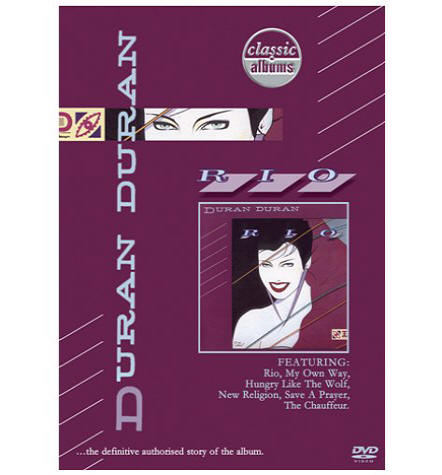 What else? Been playing video games a bit on the PS3. Got hooked on an excellent atmospheric first person/story game called Bioshock and enjoyed every minute playing that one but finished it a few weeks ago. Great escapism. Then got the new Little Big Planet game, which is also great - especially playing with friends. You feel like a kid playing it. I made it through that one in about two weeks.

I'll be working more on the site now that the weather is getting colder again. Still a lot of work to do and definitely need to get some content added back. Hope everyone is doing well.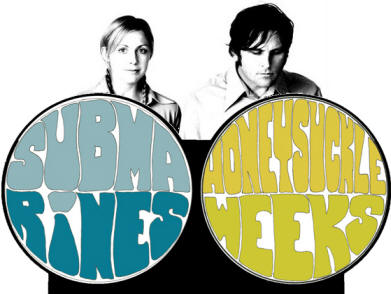 Submarines...

Sunday, September 28th, 2008.....2:50 am


It's Saturday night/Sunday morning. Despite sleeping in until 9:30 am or thereabouts, I was in a pretty productive mood after I got up and got in a shower. Washed four loads of clothes and cleaned out a bunch of drawers in the kitchen and did a bunch of other odd jobs around the house. The weather here has been rainy and windy the last several days, which has been a nice change. I'm hoping for a very cold/icy/snowy winter. We haven't had a cold winter in these parts for a long time. They were the norm when I was a kid.

I've been a total music junky lately - even for me. Saw the Submarines open for Aimee Mann earlier this month and bought their cd a few days before the show. I thought it was "pretty good" and liked a few songs. Their live show was great and Blake, the female singer/bassist, was a lot of fun and had a great vibe about her (and very cute). I then bought the new Juliana Hatfield cd, "How To Walk Away", (which is an excellent cd, by the way), the new Matthew Sweet cd, and an old Marvin Gaye disc (Whats Going On). Well, last week, I put the Submarines disc back on rotation and I'm loving it. The cd's that you like "okay" initially but then knock your socks off later are the best. One of the songs from the cd is being used in an Apple iphone commercial. Remember back in the 80s when every band/artist had their own thing going on.....before fake boobs and the same rhetorical rap gestures became substitutes for music/personality/talent? The Submarines don't have an 80's sound, but they have their own thing going that is hard to describe. It's a bit dreamy and smart......sometimes it sounds simple but here's a lot going on to listen to and take in on most of the songs. The song playing is called "Brightest Hour"
[switched out on 12/07/08]
and is one of the more mellow, less layered tracks. Go pick up their cd, "Honeysuckle Weeks", and check it out.

I was bummed this morning to hear that Paul Newman had died. I have always respected his humility and level headedness. He did a lot of good in the world and, unlike the Angelina Jolie's of the world, did it for the right reasons and without asking to be plastered all over magazine covers for it.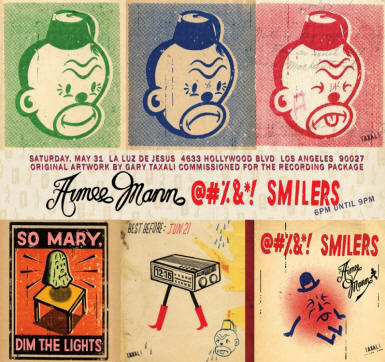 Rock Memoirs and Geraldo....
Monday, September 1st, 2008


Another 3-day weekend almost over.....ugh.

I read Andy Taylor's (ex-Duran Duran guitarist) new autobiography this weekend and it was a great read. Kid from a working class fishing town in the UK - mother abandons the family when he's 11, he goes on to become the guitarist for Duran. He chronicles their rise and fall (drug abuse, non-stop touring, women, egos, etc.), friendships with the Stones, Rod Stewart, Robert Palmer amongst others. All written in a conversational, drinking buddy style - but with a strong narrative that he brings full circle by describing the depression brought on by his father's recurrence of cancer and, later, his death.

In a related note, a new book by Danny Goldberg, 'Bumping Into Geniuses'' comes out in a few weeks and I'm looking forward to reading that one also. In addition to doing Led Zeppelin's PR, managing Nirvana, launching Stevie Nick's solo career, and stints running Atlantic Records, Mercury Records, and Warner Brothers Records, he was involved in Andy's solo career as well. There's also a new Juliana Hatfield book ('When I Grow Up') coming out - so lots of rock memoirs to read in the upcoming month or two.

Last month I mentioned buying REM's new cd.....couldn't get into it. Went out and bought four lesser known Pink Floyd albums and have fared better with those.

Let see....what else.....was watching FOX News today (and no, I'm not a FOX hater), and cracked up over Geraldo Rivera trying to create a story out of nothing by screaming about a guy with a life jacket on in some water. The guy wasn't struggling, just swimming from point A to B and Geraldo was hamming it up trying to turn it into breaking news and yelling for help so the guy could be rescued. Turns out, the guy was part of the coast guard or something and he didn't need rescuing. During Katrina, Geraldo tried his best to create a riot at the coliseum where so many folks were staying. If he could clone and marry himself, I think he would. At least folks have gotten off their asses this time and evacuated instead of being stupid and expecting the government to put on red capes and rescue them (hmmm....a little pet peeve rearing it's head there?).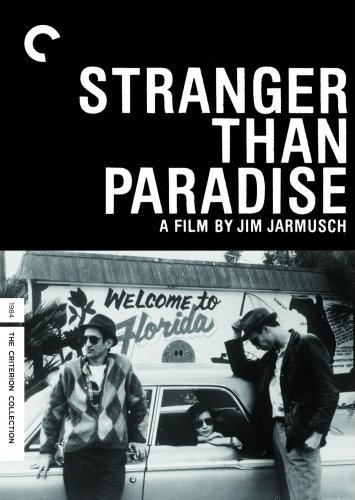 PS3's, music, political songs, and space...
Monday, August 4th, 2008 (or Sunday night....2:28 a.m.)

Another weekend is over. I broke down and bought a Playstation 3 last week. I must be mellowing a little. Used to be that when I'd get a new gizmo, I'd be consumed by it for weeks. The PS3 is great, but I took my time getting it set up. Waited `til Saturday to go out and buy a new wireless router. My old router was purchased shortly before they became commonplace, so it was a bit outdated and the new one is better suited for the security I need for my work laptop and also for online gaming - which, I haven't tried yet. Went to buy the router Saturday afternoon in the middle of a heavy duty storm. Three trees hit by lightening....one slightly on fire. In Circuit City, their computers were down for a bit but gave me an excuse to wander around and look at cds for a long time.

Saturday night, with the new wireless router up and running, I used the PS3s browser to websurf a bit - including checking out the tangent web to see how it looks on a different platform. Looked okay, but the applets to play music/video aren't recognized by the PS3, so that's too bad. Also listened to some MP3s and I like the PS3s visualization mode for that.....has lots of potential and I wonder if there's downloads for other visualizations. With the graphics capabilities of the PS3, I think there must be, but haven't looked into it yet.

Playing my favorite platform game, Ratchet & Clank, on the PS3 has been fun. Those folks as Insomnia make the best games; beautifully rendered worlds, fun game play with lots of twists and turns. If Sony could encourage developers to focus more on the fun factor rather than just the "look at how good the graphics are!" aspect, then the PS3 would be better able to compete with the wii. The wii was the underdog when the current generation of game machines began being released a couple of years ago, but has risen to the top based on the strength of the games released for it (and yeah, it's a little less expensive). Anyway....lots of new things to try out on the PS3 in the upcoming weeks.

Bought some new albums.....two by Fountains of Wayne and the latest REM. I'm crossing my fingers that Michael Stipe doesn't get too political on REM's new one. Green Day and Springsteen have been able to pull off political ideas in their music but Stipe isn't good at it. I'm not a fan of mixing politics and music for a number of reasons.....Ludacris's new political rant...err, song, pretty much covers all of the bases of what can, and usually does, go wrong when one attempts to mix politics with music. He might as well have called his song, "The I Am A Cliché Song". With Fountains of Wayne, I've joined the party late. I've heard great things about them for years and never taken the time to check them out. I've always been a fan of the power pop genre (even when I was a kid, before I knew there was a name for it) and they've got it covered. Great stuff. The song playing now (on this page) is "Mexican Wine"....check it out

[switched out on 09/01/08]

.

Speaking of music - it's not very noticeable, but on the right side of this page there's an icon of a person/arrow/door in red that will take you to the "Space" audio page. I had done a lot of the work on this before revamping the site earlier this year but had to redo it all to fit with the current format of the site. The song selection took, literally, a year and the idea was to come up with a loosely themed concept that *almost* tells a story. Last week as I was doing final touch ups, I actually sat and listened to the songs along with the lyrics and, for me, it actually works on several levels (hey - I was surprised that it did!). Takes being in the right mood - and, I tend to be the introspective/in my own world type, so.....it probably won't work for everyone, but it was fun to put together a nice little escapist venture. I'll probably add to it as I find new songs that fit/add to the concept.

I have to be up in five hours so I'd better get some sleep. Hope everyone is doing well!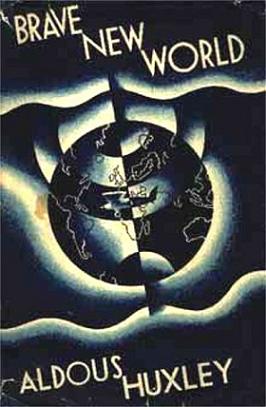 July 4th Weekend


Sunday, July 6th, 2008



Three day weekends are always welcome and this one was no exception. I did log into the servers at work and worked for a few hours today, but it was nice not having to drive in (even though I only live ten minutes or so from work).

I'm listening to music, trying to pick something to add as the "song of the moment" for this page. Not sure if anyone listens to them, but I dig checking out music on other people's webpages, so.....

What else? Guess that's it for now. Hope everyone is doing well and having a great July so far.





Late night......


Monday, June 23rd, 2008



It's almost 2 a.m. and I should be asleep (especially since I have to be up by 7 a.m.) but I've been up reading news and listening to music and can't ever seem to go to sleep when I need to.

Still slow progress with the site but will hopefully have some photos back up in the upcoming weeks. I've been laying the groundwork. The links page is almost finished up and I like the new layout a lot better than the old. There's now buttons on the left side of that page that will take you to whatever section of links you may be looking for - and a click on just about any image will take you back to the top of that page.

On a more reflective note, what a bummer about Tim Russert passing away last week. I'm often discouraged by who folks, particularly young people, choose as heroes these days. More often than not it's talentless hacks, starved for attention, that end up on the public's collective radar. I never realized so many other folks admired and respected Russert, but it's restored a little bit of my faith that people can still recognize those among us worthy of that kind of respect & admiration. He's an example of someone who was able to succeed in life by being genuine, striving for excellence and being a good person in the process.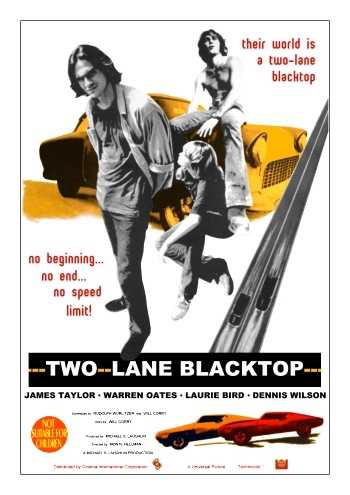 New Server....
Monday, June 2nd, 2008


Hopefully very few folks noticed, but the site was temporarily down some today. I noticed last week that my hosting company had been bought out by another hosting company and when I saw their prices compared to what I have been paying (which has been much higher), I wanted to get in on the less expensive rate. So today at lunch, I called the new hosting company and they said they'd have to shut down the existing site and open up a new one, redirect thetangentweb.com to the new server, and then I'd have to publish the site to the new server from scratch. So anyway, we were down this afternoon until I could get home and uploaded everything to the new server.

Still making slow progress on getting the site functioning as it should (unrelated to the move to the new server). The links page is getting close to completion. Hopefully I'll get that wrapped up in a week or two. Then I need to go back and redo the Video, Photos, Files, and Misc pages and get them looking right.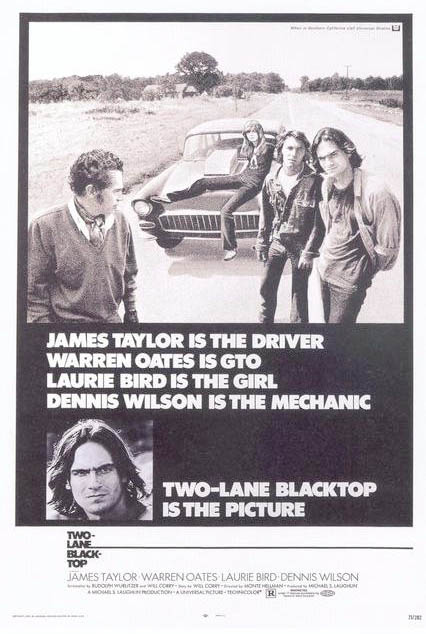 Long time, no update....
Sunday, May 11th, 2008
Though I haven't added any updates lately, I've done a lot of work on the links page and behind the scenes in general. Still got more to go, but it's looking better.

I bought a mountain bike Saturday and am looking forward to picking it up once it's ready. It's a Giant Yukon. I resisted spending a fortune but I think this will be a good bike for the bucks (approximately $500 on sale, not including helmet, odometer, etc.).


(Click picture for larger view)

Still haven't gotten to the theater to see Iron Man yet, but I plan to remedy that this week. I'm going to the coast for a few days and will catch it one night while I'm down there. I've mostly been watching old movies (40s - 70s) or indie movies lately, so I think a well done summer movie will be fun. Um, and I read Iron Man comics the whole time I was growing up. One of my oldest comics is Iron Man #2 in fact - which I made a trade for when i was in 7th or 8th grade (1982 or thereabouts).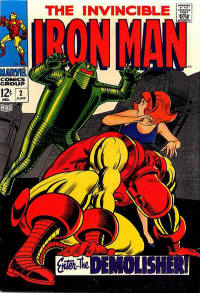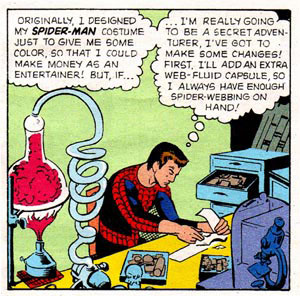 Checking in.....
Thursday, April 3rd, 2008

I've been working on some private/family pages that aren't linked to the site. Still making slow progress on the site overall though. I'll get some new content added soon.